Your Wine Room at Home
Designed and made with originality and precision – and filled with passion.
Smith & Taylor's Wine Rooms exhibit
a client's love of wine. Put a thousand bottles into a wine room and you have a liquid art collection reflecting a wine maker's craft. For over twenty five years, Smith & Taylor has been creating perfect wine storage systems in some of the finest homes in Europe and Asia. Our turnkey service ensures that each wine room is unique, with scale drawings, bespoke joinery and metalwork. Smith & Taylor can also give guidance on glass screens, climate control and lighting.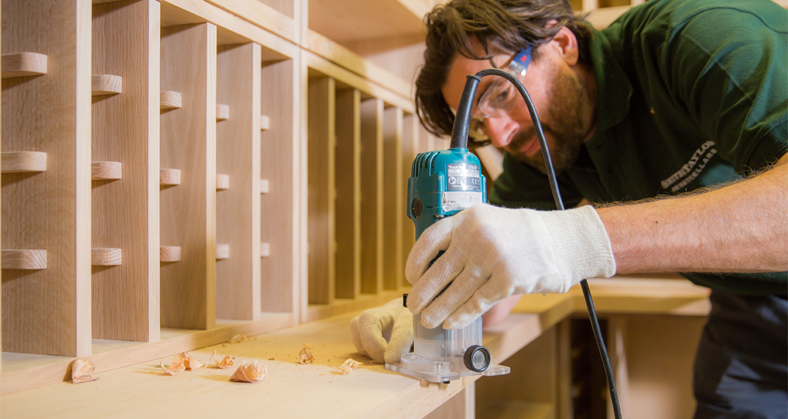 Hand crafted in England from carefully selected materials. The creation of a Smith & Taylor wine room. Discover More